In Less Than 2 Minutes You Will Drag & Drop to Build, Market, & Sell
Simple drag and drop tools to bring your business to life and grow with automation. No code required. FlowTrack replaces 8+ subscription services.
Special Lifetime Offer
One-time $97 payment only.
30-day money back guarantee.

Deal only available from the ad you clicked on.
Offer ends soon. You wont find this again. 
 Design
Websites, Landing Pages, Lead Capture Funnels, Online Commerce, and Custom Forms.
FlowTrack lets you create, launch, and iterate over your designs quickly and efficiently. Increase your speed to market on new campaigns. Wow your customers.
"The best put together tools I've ever seen. What others have tried to do you implemented brilliantly. You guys must be Mensa geniuses." - James Zolman @ Grunt Workers
Websites & Landing Pages
Design anything your heart desires in any language, just drag and drop. Then manage your leads, process your orders, and automate any process in a Flows.
Capture Leads & Customers
Easy to use online form builder. Use for contracts, contact forms, 
surveys, pre-qualification, multistep forms, and more. All connected to our powerful automation Flows. Already have a website? Add FlowTrack forms to your existing website.
SEO Optimization
SEO controls and blazing fast page speeds to put your best foot forward to search engines for rankings and to provide the best user experience.
Payment Forms With E-Sign
Design beautiful custom checkout forms, payment forms, e-sign contracts, and much more. You are not locked into preset fields. Collect the data that matters most to you.
Automate Fulfillment and Sales
Design a Flow that creates and assigns tasks of what to do and when. From identifying hot leads, notifications when it's time to close a deal, all the way down to automate fulfilling customer orders.
Increase Conversion Rates
Automated follow-up sequences allow you to turn more leads into customers. Increase engagement and ultimately sell more. Let no lead slip through the cracks.
Marketing Automation
Omni channel communication to stay connected and build better customer relationships resulting in more sales.
Phone Calls, SMS, and More
Drag and drop SMS, Email, and call routing. Route calls based on order status or any other condition. This is the power of all-in-one. 
 Automate
Design automation sequences for follow up, sales, marketing, signups, order processing, form submissions, and anything else.
Grow and scale faster with our customizable Flows for marketing, sales, and process automation. We created the revolutionary drag and drop automation system to generate leads, add new customers, close deals faster, make more sales, and market products smarter. No matter how simple or complex your unique Flow, it's just a drag and drop from idea to reality.
"The Flow features are awesome. Seriously brilliant." - Dave L @ Large Enterprise
 Engage
Communicate with customers and leads across Email, SMS, and Phone.


One simple dashboard to track all your leads (incoming phone calls, form submissions, orders, etc) in an agnostic way. Always have your finger on the pulse of your business and the customer journey. Know where all your leads are coming from and how they are being processed.
"It's an incredible platform... Every business I talk to has the pain points that this service solves" - Joel who works for an agency doing B2B sales
Stay Organized
The 360 lead/customer view allows you to stay organized with every detail related to the customer from; interactions, orders, forms filled out, payments/subscription, and much more.
Click to Meet/Email/Call
Staying in contact with your customers and leads has never been easier. Click to schedule meetings, send emails, and click to call.
Trigger Automations
Simply click to trigger automation Flows such as a follow-up sequence after a call/email. Use this for sales, customer service, lead nurturing, process automation, order fulfillment, and more.
Tracking First Design
Let's face it. You want to track and always stay on top of where your leads and customers are coming from. With our tracking first design now it's possible without even thinking about it.
Collect Payments & Donations
Sell your products and services on your website or with payment forms. All built in our drag and drop editor. Have every order launch an automation flow to send emails, create tasks, and anything else.
Deal Tracking
Your sales process should just flow, and now it will with our robust opportunity/deal tracking pipelines. Stay organized with every opportunity you have with prospects.
Task Management System
Now you are notified of when to follow up with customers, ship products, and everything else. Automation flows make task management as simple as ever. 
Sales Automation
Powerful sales automation to automate the busy work and tedious follow up. What will you do with all the free time on your hands?
 Sell
Sell your products, services, or even collect donations online in 242 countries.
Everything you need in a system to manage and track your sales and orders. You are more efficient when everyone is on the same page with our 360° customer view.
"This does everything all in one platform, I don't need anything else" - Ricky Reyes who pivoted to online juice orders with delivery service during covid
Watch the 11 minute demo:
In Less Than 11 Minutes, You Can Create What Would Have Taken Many Subscription Services and a Tech Team Weeks To Do...
Love what you see? FlowTrack was designed in FlowTrack. Our websites, signup forms, automation, everything... (except the support chat)
Hear What Our Early Adopters Have to Say
"The ultimate answer to so many issues that are going on with entrepreneurs and businesses..."
"Quick to respond to support... Outstanding technical support"
"I'm excited I don't have to use my own phone number anymore! ..Or I'm never able to step away"
"FlowTrack allows you to do it all in one software... Makes it very easy to manage your lead flow"
More happy early adopters coming soon :)
Learn how
to get started.
How to create a website or landing page
01. Signup with FlowTrack.
02. Pick one of our beautiful website templates or start with a blank canvas.
03. Customize your website the same as you would edit a Word document. Update the text, colors, and images. Drag and drop to add buttons, text, images, etc. We have over 1.9 million royalty free images to make your sites beautiful.
04.
 Drag and drop forms to your website to convert visitors to leads, collect payments, add contact forms, surveys, etc.
05.
 Publish your website and promote it on social media and use our marketing tools, email, and more.
How to sell online
01.
 Signup with FlowTrack.
02. Start adding your products and services. Set how much you want to bill. (No billing scenario is too complex such as scheduled billing, setup fees, trials, subscriptions, auto-expiring subscriptions, and more.)
03.
 Drag and drop to create your custom payment form selling your products or services.
04.
 Drag and drop this form onto your website or send the form link directly to customers via email, text message, social media, etc.
05.
 Grow your company using our marketing tools, social media, and SEO.
How to automate your business
01. Signup with FlowTrack
02. Start by automating a newsletter. Then automate customer follow up, onboarding, customer support, reminders, processing form/application submissions, personalized marketing, order fulfillment, or anything else.
03.
 Open the flow builder and drag and drop to create your custom automation flow. Using simple steps like; send an email, wait 1 day, send an sms, create a task, and much more.
04.
 Set the automation Flow to run every time an event happens. Like when; a user fills out a contact form or order form, a tag is added to a contact, a credit card is charged, and more.
05.
 Make some tea, relax, then find something else to do with your new free time.
Frequently asked questions
 Do I have to pay for updates?
No! We provide constant updates to our software for FREE. Because our software is hosted in the secure Amazon Cloud when we update the software you automatically receive the updates.
 Do I have to install anything?
No! We created FlowTrack so you wouldn't need a team of I.T. people to just to run and scale your business. Just login and start building with drag and drop all in the members area.
 Is my account secure?
Absolutely! Security is our top priority and we built FlowTrack from the ground up to make sure every part of the software and your data is secure. No need to update any software or plugins. Our full security policies and procedures are publicly available here;
https://policy.flowtrack.co/
 Where is my website hosted? Is hosting and SSL included?
Not only is web hosting with SSL included but your website is hosted on the fastest and most reliable systems with Amazon with 99.999999999% durability. In other words, your website is reliable and lightning fast no matter what.
 Can I create product or service bundles?
Yes! You can easily create product and service bundles and discount your bundles. Supports both digital and physical products.
 I already have a website, can I still use FlowTrack?
Yes! You can add lead and payment Forms to your existing website even if not designed/hosted in FlowTrack. These forms are still connected to our drag & drop automation flows. So FlowTrack can still power everything else you need for your business.
 Can I use my own Domain for my Website and Emails?
Yes! It's incredibly simple to connect your own custom domain name for your websites and email. Just drag and drop an email step in a Flow to send emails from your own domain or just click to email a contact.
 Can I do dynamic follow-ups or email sequences?
Yes! Drag and drop to create email and other automation sequences. Customize automations based on if user clicked/opened an email plus tons of other conditions. Every Form, Website, and Phone Number can be hooked up to separate automation Flows.
 Does the meeting scheduler sync with my Calendar?
Yes! Connect your Gmail, Google Workspace, Outlook, or Office365 calendar to enable the meeting scheduler and then your appointments and meetings are synced across all your devices.
 Do you support GDPR and other privacy laws?
Yes! We have built-in support for GDPR (Europe), NDPR (Nigeria), and more. This allows you to put cookie consent widgets on your website to comply with cookie and privacy laws across various countries.
 Why are you doing this deal?
The answer is simple. Have you ever heard of FlowTrack before? No? I know that... This is the exact reason we are running this once in a lifetime promotion. We're an ambitious startup, powered by coffee, craving a ton of early adopters.
https://flowtrack.co/founder-story.html
 Do you have a guarantee?
Yes! If for any reason you are not happy, we have a 30-day 100% money back guarantee. Simply email Support@FlowTrack.co or call (866) 823-FLOW.
Our 100% Guarantee
We are so confident your business and life will forever be changed by FlowTrack that we put our money where our mouth is. You can contact us anytime and for any reason over the next 30 days and we will give you a 100% full refund of your money — no matter what. It's a bold promise but this is how confident we are FlowTrack will work for you.
FlowTrack Gives You ALL THE TOOLS You Need to Automate, Market, Sell, and Deliver Your Products and Services Online. Lifetime Deal End Soon.
FlowTrack
Limited Time Offer
$97 Lifetime Deal
One-time payment
Everything you need to build, launch, and scale your business in one platform without needing 8+ different subscription services. As an early adopter you save $948 per year with this one-time payment.
We are providing a limited number of lifetime deals to early adopters and then prices increase massively to monthly pricing for new users. Don't delay and lock-in your lifetime access now.
24/7 Dedicated Support

Simple Drag and Drop Websites, Landing Pages, and Forms. 2 Websites with Unlimited Pages. Hosting with Amazon and SSL Included.

Create Unlimited Automation Flows to Convert Visitors to Leads and then into Customers

Unlimited Products and Services. Collect Online Payments for Products, Services, Bundles, and Even Donations.

Beautiful Website Templates + 1.9 Million Royalty Free Images.

Eliminate Multiple Paid Services Since Everything is All-In-One to Save You Time & Money.
FlowTrack UNLIMITED USERS + MORE SITES
Limited Time Offer
$294 Lifetime Deal
One-time payment
Unlimited users + 12 websites and domains. This higher level of service is great for teams or if you have multiple websites. As an early adopter you save $2,016 per year with this one-time payment.
We are providing a limited number of lifetime deals to early adopters and then prices increase massively to monthly pricing for new users. Don't delay and lock-in your lifetime access now.
Everything in FlowTrack Standard Plus the Following:

Unlimited Users/Seats for Your Entire Team Such As; Web Designers, Sales, Marketing, Customer Service, Administrative, Back-Office, Order Processors, and Everything Else.

10 Additional Websites and Domains. Hosting with Amazon and SSL Included.

User Management Tools Makes Managing Your Team Easy.

Role Based Access Controls - Lockdown Each User to Only The Sections and Data Needed For Their Role.

Audit Logging - Keep Track of Important System Changes Across Your Team.
White Label Agency/Reseller
Contact Us
Wow your clients with FlowTrack branded as your own. Scaling your agency and reselling under your domain and brand has never been easier.
Complete White Label of FlowTrack. Your Clients Login to Your Own Domain with Your Logo.

Your Clients & Your Pricing. Perfect For Powering Your Agency and for Resellers.

Quick Switching Between Client/Sub-Accounts

Sub-Accounts can be used to isolate multiple businesses or brands you operate or for multiple clients.
Optional Add-Ons For Scale
Phone
$1 per month per phone number.
1,000 minutes per month for $10/mo.
Add unlimited numbers and minutes. 
(Until canceled anytime via email)
(Incoming calls to your toll-free phone numbers count as 2.5 minutes per 1 minute) 
Record Storage
100,000 records included.
Store 20,000 more records for $20/mo. 
Send 20,000 monthly emails for $20/mo.
(Until canceled anytime via email)
(
Records are
; Contacts/leads, tasks, opportunities, payments, emails, notes, automations run, forms submissions
)
(emails through your Gmail/Workspace email don't count)
How the founder helped FEMA recruit 12,000+ people in 4 days using automation... Plus the story of why we decided to create FlowTrack.
Supported Integrations
If you have to ask what services we integrate with then you are probably stuck in the old way of thinking. Let us explain first...
The old way of thinking before FlowTrack
Complicated and Time Consuming
1.
Find separate services to; build websites/landing pages, sell products/services, create forms, email marketing, auto-responder, sms, business automation, VoIP/phone, etc...
2. See if these new Services integrate with your 8+ other services.
3. Invest in hiring a programmer plus purchase even more services and plugins like Zapier to integrate and sync 8+ services.
4. Get your email marketing software to talk to your e-commerce software.
5. Get your form builder software to integrate to your email marketing software
6. Get your website and landing pages to integrate to your store.
7. Get your business automation software to process your orders and form submissions.
8. Get your _____ to integrate with your _____. You get the idea... Tons of services. Tons of plugins. Tons of integrations. Now you are spending way more money than you planned every month just to keep your business up and running.
The FlowTrack way
Fast, Easy, and Convenient
Signup for All-in-one FlowTrack. Drag and drop what you need for now. As your business grows you have the freedom to drag and drop more of what you need later.
You don't need to be a web designer, programmer, or have experience.

Supported integrations
All-in-one FlowTrack = Less services and more money in your pocket.
Credit card processors - Receive payments in your bank account
Stripe - PayPal Payments Pro - Authorize.net - Adyen - Cybersource - SagePay - Wirecard - Moneris - Elavon
Personal -  Online meeting scheduler + send/read personal emails
GMail (Calendar and Email) 
Google Workspace (Calendar and Email) 
Office365/Outlook (Calendar)
SMS -  Send text messages
Twilio - Plivo - OpenMarket - Slooce
Phone -  Make and receive calls
Built-in phone option.
Facebook Ads - Track your marketing accurately
Direct integration with Facebook's Conversion API (CAPI)
Custom - Advanced use cases
Need to post to an API? Just drag and drop an API automation step to your automation flow. Need to run some custom Node.js code? Drag a Custom Code step. It's that simple.
Become a FlowTracker today and start draggin' & droppin'. (Without having to hire or rely on a tech team)
Our website and business was entirely created in and powered by FlowTrack.
We drink our own kool-aid and you can use the same amazing technology we do to start or scale your business.
Questions? We would love to chat. Call us @ (866) 823-3569
All Rights Reserved © 2021. 
FlowTrack.co - Fincosa LLC
220 Calle Manuel Domenech #2012, 
San Juan, PR, 00918, USA 🇺🇸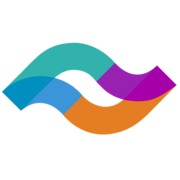 Made with FlowTrack